Browse our Latest Entries
We're boutique, not 'blah blah'
Sure, we could ramble on about our combined 27 years of real estate experience in Jervis Bay (which is true). But we're on a mission to debunk the myth that real estate agents only care about making money. So we're injecting some 'human' into the story as this little piece of paradise is our home too.
In a world where big doesn't mean better, boutique really is beautiful. Sized to serve, we offer the expertise of a national player and the empathy of a local business… Contact our team today and let us elevate your Real Estate Experience Today! 02 4443 3343
read more
We are a family run beekeeping business. We produce 100 percent raw, natural and unprocessed honey. Our honey is as good as having a beehive in your own backyard. Available in seasonal varieties.
read more
Local tiler servicing the Shoalhaven with a true passion for good old customer service and hard work. Expertise in all aspects of interior and exterior tiling. Call anytime to arrange a free quote and consultation.
read more
Five minutes' walk from the white sands of Jervis Bay, Beach St Retreat is a newly renovated 3 bed beach house in Vincentia with brand new furnishings.
read more
Bunya Wholefoods is an independent small business run by locals, located in the heart of Vincentia, at the Vincentia Shopping Village.
read more
Two great stores within Jervis Bay selling crystals, handmade jewellery, hippie homewares, clothing and more. Huge variety of incense and resins along with oracle and tarot cards and psychic readings in store or via phone.
read more
A locally family owned bottle shop specialising in boutique wines and craft beers. We aim to bring you a range of interesting small producers.
read more
We're recognised as a high star rated provider by the Australian Federal Government, based on the number of successful job seekers placed into meaningful work.
read more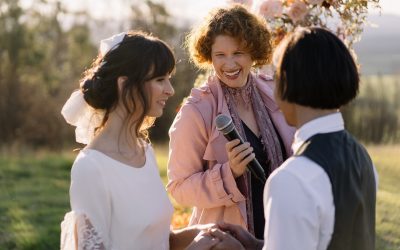 Bright and bubbly, heartfelt yet happy, Shoshanna's passion is to create unique ceremonies that not only get you legally hitched but make everyone's heart pump through excitement, flutter with laughter and melt to the sweet moments of your love story!
read more
The team at Medicine in Motion Health Group are dedicated Allied Health Professionals who endeavour to promote exercise as medicine in the treatment of all our clients.
read more
Nestled amongst natural bushland, surrounded by the Currambene Creek and with an abundance of wildlife, each campsite is uniquely different to suit all your needs.
read more
This home is the perfect holiday escape showcasing the best of the Jervis Bay area. Set in tranquil Wrights Beach, this spacious and modern home is located just 200m from the local beach and boat ramp, with plenty of room for a boat or other toys in the driveway.
read more
A photographer based in Huskisson and available for portraits, weddings and commercial photography.
read more
For dog friendly accomodation on NSW's South Coast look no further than Lolita's at Jervis Bay.
read more
The Tree House Aerial Studio is nestled away in the scenic bushland of the South Coast. Check out our variety of aerial fitness, dance and yoga classes, glamping & retreat packages, custom group bookings and event hire.
read more
Your one stop shop for toys, baby items & outdoor play equipment! Come in store to see our trampolines, swing sets & cubby houses on display! Support a family-owned local business whilst getting great deals on quality items!
read more
Greenfields Beach House & Studio is located in one of the best parts of Jervis Bay. Crystal clear waters, white sandy beaches, national parks & wildlife.
read more
Bayside Optical is a locally owned and operated optometry practice servicing areas between Ulladulla and Nowra. We are dedicated to providing our patients with exceptional eyecare and quality eyewear.
read more
A dynamic, yet meditative, self-heating yoga practice, based on the Ashtanga method. A set sequence of postures designed to cleanse the body and mind.
read more
Located on the northern side of Jervis Bay, Callala Beach offers safe swimming for people of all ages, the beach is pet-friendly & off-leash before 8 & after 4, you can even hear the sound of the waves, that is how close we are!
read more
Our light and airy, 5-bedroom house (can sleep 16), is located just a short stroll to the beach & Jervis Bay's wonderful ocean playground.
read more
The beach shack appeal with a modern beach house feel on Jervis Bay!!
We are only two and a half hours drive from Sydney airport and three hours from Canberra. Don't forget we are also pet-friendly & so is Callala Beach!
read more
WE COME TO YOU!!!
We bring the workshop to your door. 20+ years automotive experience servicing the Shoalhaven.
Convenient | Professional | Knowledgeable | Trustworthy | Reliable
read more
Wright Way Realty strive to be the best real estate agency in the Jervis Bay region. We specialise in all of your property sales needs.
read more
We create the most perfect keepsakes by taking impressions of your babies and children's hands & feet. We also offer life casting for couples, families and pets.
read more
We specialise in providing secure and affordable self storage solutions around the Jervis Bay region of New South Wales.
read more
Rachel Murray is an illustrator and designer based in Jervis Bay. She is inspired by fashion, film, interior design & the beautiful scenery of the south coast.
read more
Specialising in cosmetic and paramedical tattooing
read more
With over 10 years of tiling experience in the Shoalhaven, we provide reliable and quality workmanship for the domestic and commercial markets.
read more
Lash Extensions Artist – fully qualified and experienced.
Classic, Volume and Mega Volume all custom designed to suit our clients.
read more
Situated near the white sand beaches of this tranquil bay is the unique Callala Country Golf Club.
read more
Coastal spreads is a local grazing business where we specialise in creating picnics, grazing tables and grazing boxes.
read more
A HUGE GARAGE SALE IS BEING HELD AT 11 VICKERY AVE SANCTUARY POINT ON 23/24TH JANUARY. COMMENCING 8.30AM TOOLS, POWER TOOLS, FISHING GEAR, RAILWAY...
read more
If you're headed to Jervis Bay for your family holiday with your kids, find out how to avoid wasting precious time by finding out the best Jervis Bay family beaches before you go. There are so many beautiful beaches in Jervis Bay, but which are the ideal family beaches for your next holiday with kids?
read more
Private Yoga Classes in Callala Bay and Callala Beach. Classes by 400HR+ trained Vinyasa and Hatha teacher Jess Personalised sessions mean you can...
read more
Are you hesitant about booking in a family weekend away because you're worried about wet weather ruining your plans? Find out the Top 5 Wet Weather Family Funtime Tips for a weekend at Jervis Bay, so that a bit of rain won't spoil the family fun!
read more
Magical Jervis Bay could be the answer to your girls' getaway weekend dreams. Check out the 5 favourite picks for an unforgettable weekend in Jervis Bay. Don't wait any longer – and plan your perfect weekend at stunning Jervis Bay for a getaway with your bestie girls.
read more
Sunday 23 February 2020 to Sunday 01 March 2020 Celebrate a change in season with a visit to the Millhouse Art Gallery in Milton. Take some time out...
read more
28 February 2020 - 1 March 2020 The Shimano Ultimate Husky Triathlon Festival has grown to become one of Australia's most loved Long Course events....
read more
23 June 2019 Pyree Art & Craft Market Set among the green paddocks of Pyree near the Pyree Village Hall, this monthly market is 100%...
read more
Car Wanted: Hyundai; Toyota; Mazda. Required: Low kms. G P S Contact: Pat   0437505441
read more
The up-to-date local directory you can trust.